Instructions:
After reviewing our Eligibility Requirements, the Submission Form found below should filled out by a member of your band who is willing and able to act as the band's contact person. The contact person will be responsible for communicating with the Vern's Stage Committee and should be adept at dealing with email on a regular basis.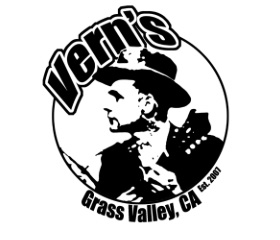 IMPORTANT NOTE: You must finish this form in a single session once you start it. If you quit in the middle for any reason, your data will be lost. So, be sure to have all the media items (e.g.,video link, properly formatted band photo and bio) and all the other required information that you need before starting the process. To help with this, please download the Submission Checklist and use that to gather all your answers in advance of filling out the form for your band.
---
FAQs
1. What is the compensation for bands performing on Vern's Stage?
A: Bands receive a total stipend of $300 and full four-day festival tickets for each band member. Unfortunately, we cannot offer additional guest or family member passes.
2. What are the requirements for the band video submissions?
A: The instructions specify:

"...a newly recorded self-made video demo submission with 3 songs/tunes representative of the music your band would play on Vern's Stage. At the start of this video, we ask that you introduce the band, clearly state the date and your location, and then perform 3 pieces in a row without any cuts or edits. You will need to submit your recording as a YouTube or Dropbox (or similar) link. We expect cellphone or tablet quality and not professionally shot videos. Furthermore, we recommend recording your video demo in a quiet location (e.g., living room, backyard, etc.)."
3. Why do you require newly-recorded and slightly scripted video submissions?
A: The judges want to see and hear your band performing in a live and unedited situation with the current members. Furthermore, please note that barring unforeseen circumstances, it is expected that the members in your band video be the same on the day of performance if your band is selected.

Here's a sample video submission that exemplifies what we're looking for:
4. If our band is not available for one of the days of the festival, will we still be considered for the other days?
A: Yes, but scheduling difficulties might decrease your chances for selection.
5. What if I have questions that aren't answered here?
A: Send an email with your questions to:
---
SUBMIT YOUR BAND!
Submissions will be accepted until midnight, November 1, 2023.
First, be sure to verify that you meet the our Eligibility Requirements and that you've collected all the information that's listed in the Submission Checklist. Then, click the link below to securely enter your band in the selection process.
NOTE: If you're unable to finish the submission form in one session, your data may be lost and you'll have to start again.