Seeking Bluegrass & Old Time Bands!
The Vern's Stage Committee is pleased to announce an open call for bands for the 2020 CBA Father's Day Bluegrass Festival in Grass Valley. There are a limited number of slots available from Thursday, June 18 through Sunday, June 21. We expect to fill up to 18 slots of 35-minute sets.
The submission process will be open from September 1 to midnight, November 1, 2019.
NOTE: To be eligible to play Vern's Stage, bands must: (a) play bluegrass and/or old time music; (b) be California-based; and, (c) be non-touring outside the state. Also, if you have played Vern's in the last two years (2018, 2019), then you are not eligible to play the stage again unless you're a youth band—bands with a majority of members under the age of 18 are eligible in consecutive years.
Get Ready, Get Set...
All submitting bands should be prepared to send:
Three (3) recorded sample songs/tunes from recent (i.e., within the last year) live performances or band practices in MP3 format, and optionally a recent live video recording as a YouTube or Dropbox (or similar) link.
In addition, you will need to submit the following: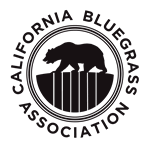 a band photo (jpeg formatted, high-resolution/300dpi, approximately 3" wide);
a biography of your band suitable for publication in the festival program (between 200 to 400 words);
a list of dates and locations of your band's most recent 4-6 gigs; and,
a list of days/times that your band is available during the festival.
Please watch this page for further updates.