Seeking Bluegrass & Old Time Bands!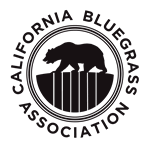 The Vern's Stage Committee is pleased to announce an open call for bands for the 2020 CBA Father's Day Bluegrass Festival in Grass Valley. There are a limited number of slots available from Thursday, June 18 through Sunday, June 21. We expect to fill up to 18 slots of 35-minute sets.
Update (11/10):
The submission process is now closed. Thanks very much to all the bands that have responded. The committee will now consider all the entries and make our selections.
Please watch this page for further updates.